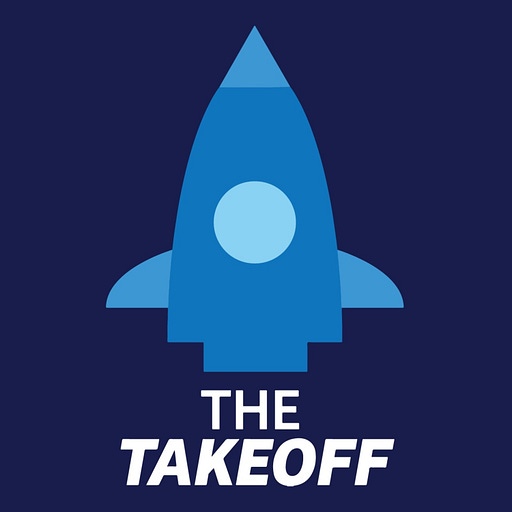 Apr 7, 2021 • 27M
Barak Kaufman (CEO & Co-founder of Intello (recently acquired by SailPoint))
Join Barak and Michael as they discuss Barak's experience founding Intello, selling the company to SailPoint, what's ahead for him & Intello, and much more.
Inspiring the next generation of startup and tech leaders through: 1. Interviews with leading founders, operators, and investors. 2. Curated content. 3. Industry deep-dives. 4. And, more. Subscribe to our Substack newsletter https://thetakeoff.substack.com/ and find us on Twitter @_TheTakeoff.
Hey everyone,
Michael here 👋. I'm super excited to share with you our newest podcast episode with Barak Kaufman.
🎧 — Anchor | Spotify | Apple Podcasts | Google Podcasts
Barak is the co-founder & CEO of Intello, a SaaS management startup that he co-founded in 2017 and recently sold to identity security leader SailPoint ($5b market cap). Before starting Intello, Barak was an Investor at leading growth equity / VC firm Insight Partners. He earned his undergraduate degree from Michigan Ross.
This episode was especially fun for me to record for a few reasons:
I interned for Barak at Intello a few summers ago, and this was my first time having a former boss of mine on The Takeoff.

Intello's acquisition by SailPoint was just announced a couple of weeks ago, so it was fun to chat with a founder so shortly after selling their business. Learn more.

Intello is one of the 9 leading SaaS management platforms that I included in my SaaS Management Mini Deep-Dive. If you want to learn more about the space Intello operates in, you should check out my deep dive.
We cover a lot in this episode. If you're interested in starting a company, learning more about the exit process / strategy for a high-growth SaaS company, interested in working in venture / growth equity out of school, or just want to learn from a super bright, recently exited founder, this episode is for you.
— Michael
Check out our new website: The Takeoff site

🎧 — Anchor | Spotify | Apple Podcasts | Google Podcasts