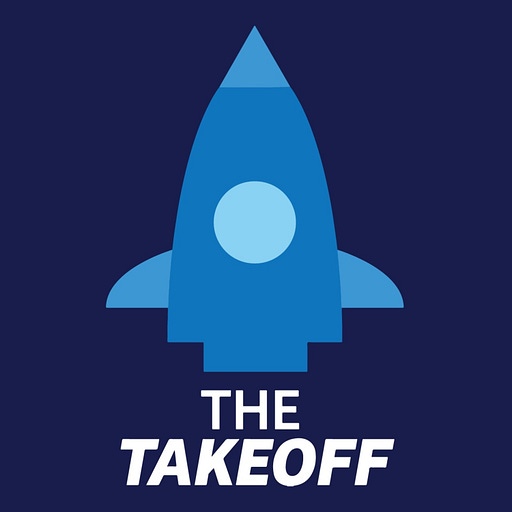 Dec 14, 2020 • 28M
Hunter Walk (Co-founder & Partner at Homebrew)
Inspiring the next generation of startup and tech leaders through: 1. Interviews with leading founders, operators, and investors. 2. Curated content. 3. Industry deep-dives. 4. And, more. Subscribe to our Substack newsletter https://thetakeoff.substack.com/ and find us on Twitter @_TheTakeoff.
Where to find the episode:
---
---
Hey everyone 👋,
Welcome back for a new episode of The Takeoff Podcast. We're taking a break from studying for our finals to bring you a super exciting episode with Hunter Walk.
Hunter is co-founder & Partner at Homebrew, a seed-stage venture firm he founded in 2013 with Satya Patel. Homebrew has invested in the likes of Plaid, Gusto, Chime, Bowery Farming, Stir, Finix Payments, Honor, Lumi, Tia, theSkimm, Winnie, and many more (see full portfolio).
Prior to founding Homebrew, Hunter led consumer product management at YouTube, spent time on the product and marketing team at Linden Lab, and worked in management consulting at Deloitte.
In this episode, Hunter and I discuss:
Founding Homebrew with Satya Patel

How Homebrew adds value to portfolio founders

Changes to the seed investing landscape since Homebrew started in 2013

Optimizing for processes early on, not just hitting milestones

Consulting at Deloitte out of school

Why you should focus on learning early in your career

Advice for aspiring VCs

& much more.
You can find Hunter's blog at https://hunterwalk.com/about/. He wrote a cool article on regaining time earlier today titled: What Happened When I Deleted Every Meeting From My Calendar. It's a good, short read.
Hunter is on Twitter @hunterwalk. Follow him there for good bant, pictures of dogs, awesome startup- and VC-related advice and insights, and more… including this one from yesterday (if you know, you know):
Hope you enjoy the episode!
— Michael
---
Items reference in the episode:
---
---
You can find us on Twitter @_TheTakeoff.
Interview by Michael Spiro (Founder at The Takeoff. Senior at Washington University in St. Louis. JMI Equity, Equal Ventures, Ground Up Ventures, Intello).
I'm on Twitter @mspiro3 👋 (direct any thoughts / comments / questions to my DMs)
---
If you find The Takeoff valuable, share it with friends, or subscribe 👇 if you aren't already.