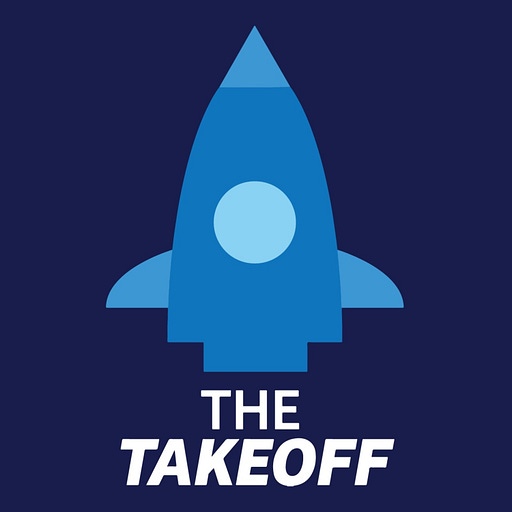 Nov 30, 2020 • 21M
Ryan Kohlman (Founder & CEO of TriviaHub) on building organizational culture and boosting employee engagement through trivia. (Listen time: 21 min)
Inspiring the next generation of startup and tech leaders through: 1. Interviews with leading founders, operators, and investors. 2. Curated content. 3. Industry deep-dives. 4. And, more. Subscribe to our Substack newsletter https://thetakeoff.substack.com/ and find us on Twitter @_TheTakeoff.
Happy Monday! I hope everyone enjoyed Thanksgiving :)
Lukas and I had our first ever "Friendsgiving," as we are still in St. Louis finishing up our classes.
---
Where to find today's episode:
---
Let's get into the interview itself…
Ryan Kohlman is Founder & CEO at TriviaHub, the digital events company helping businesses build culture and increase employee engagement through virtual trivia events and experiences. Prior to founding TriviaHub, Ryan was Direct of Product at Ascend Learning, a PE-owned online learning platform (acquired by Blackstone in 2017). Before that, Ryan spent some time in various consulting roles throughout the Midwest. TriviaHub is headquartered in Minneapolis.
In this episode, we talk about what Ryan is building with TriviaHub, what TriviaHub's growth has been like to date, how being HQ'd in Minneapolis has impacted the business's ability to raise capital and hire top talent, and how Ryan's experiences before TriviaHub make him well-prepared for his new journey. We then dive into a few advice related questions for students interested in starting their own companies and aspiring entrepreneurs who may not have the "most traditional tech founder & CEO background," like Ryan.
(Huge thanks to our former interview guest Andrew Oved (Reformation Partners) for the intro!)
---
I hope you enjoy the episode. If any comments or questions pop into your mind, feel free to leave a comment below or hit us up on Twitter (@_TheTakeoff).
---
Interview by Michael Spiro (Founder at The Takeoff. Senior at Washington University in St. Louis. JMI Equity, Equal Ventures, Ground Up Ventures, Intello).
I'm on Twitter @mspiro3 👋 (direct any thoughts / comments / questions to my DMs)
---
If you find The Takeoff valuable, share it with friends, or subscribe 👇 if you aren't already.