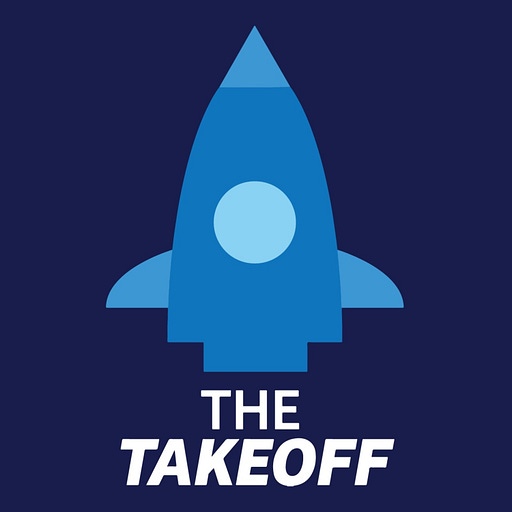 Sep 19, 2020 • 28M
The Takeoff Podcast: Saurabh Bhansali (Partner at Health Velocity Capital)
Inspiring the next generation of startup and tech leaders through: 1. Interviews with leading founders, operators, and investors. 2. Curated content. 3. Industry deep-dives. 4. And, more. Subscribe to our Substack newsletter https://thetakeoff.substack.com/ and find us on Twitter @_TheTakeoff.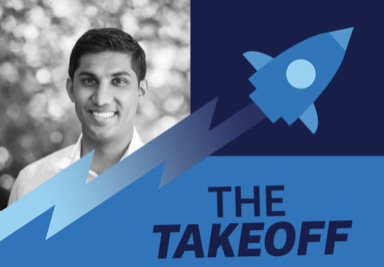 ---
(Apple Podcasts & Spotify links below)
Hey people ✋,
Happy Saturday! I'm psyched to share with you the third episode of The Takeoff's telehealth podcast series: an interview with Saurabh Bhansali, Partner at Health Velocity Capital (a leading healthcare-focused growth equity firm). Saurabh currently sits on the Board of Directors at HealthJoy, Zipari, and Jvion. He is also a Board Observer at Ginger.
Special thanks to our first podcast guest, Russ Glass, who made the intro to Saurabh and our second guest, Guy Friedman, for encouraging me to make more intro requests. I had an amazing time talking to an investor in this episode (Russ and Guy are both operators), which gave a refreshing perspective.
In this episode, Saurabh and I discuss some of the familiar topics I've discussed with guests in the earlier episodes such as go-to-market strategies, market imbalances, advice for students, and more.
We hope you enjoy the podcast :)
— Lukas
---
Guest Profile:
Interview Guest: Saurabh Bhansali (@sbhansali_)
Role: Partner at Health Velocity Capital
What is Health Velocity Capital?: Health Velocity Capital is a venture capital and growth equity firm that has 25 years of experience investing in "healthcare software and service innovators contributing to a more affordable, sustainable, consumer-friendly healthcare system." The firm has invested in companies such as Ginger, HealthJoy, MDLIVE, Zipari, and Jvion, among numerous incredible others.
Previous: Before becoming a Partner at Health Velocity Capital, Saurabh received an MBA at Wharton. Before that, he was an Investment Professional at HLM Venture Partners and Ferrer Freeman & Company. He has also spent time in Pfizer's Business Development and Strategy division and Bank of America Merrill Lynch's Investment Banking division. He received a BA from Northwestern.
---
Where to find the interview with Saurabh:
---
Moderator: Lukas Steinbock (Co-Founder at The Takeoff. Senior at Washington University in St. Louis. Growth Marketing Intern at BlueSprig.)
I'm on Twitter @lukassteinbock 👋
---
If you find The Takeoff valuable, share it with friends, or subscribe 👇 if you aren't already.