Mailbrew mini-dive, Turner Novak on the Future of Consumer Social, GPT-3, and more
Inside some of the content and resources from the previous 2 weeks that you should check out
If you are interested in receiving future newsletters directly in your inbox, feel free to subscribe 👇!
We have two types of newsletters:
Long-form interviews with leading founders, operators, and investors. These are released every Monday. (Check out: Jeff Moris Jr. (Chapter One), Ashley Brasier (Lightspeed), Ryan Choi (Y Combinator), Domm Holland (Fast)

Curated content that our Team found interesting and relevant for our subscribers. These are released every other Friday / Saturday. (This newsletter is an example)
---
Hey everyone 👋,
Welcome to the July 24th Edition of What We've Been Following, a bi-weekly newsletter highlighting some of the newsletters, podcasts, blog posts, tweets, startup news, and more that our Team found interesting over the past two weeks.
If you missed the last Edition of What We've Been Following, published on July 11 and written by Michael, be sure to check it out, here.
We are trying something new in today's WWBF newsletter: a mini-dive on Mailbrew. What does that mean? Basically, Roshan came across Mailbrew recently, thought it looked cool, and wanted to explore the product, team, and space a bit. His findings and thoughts comprise the mini-dive.
As always, you can find us on Twitter @_TheTakeoff.
(Today's WWBF is curated by Michael, Roshan, and Lukas.)
---
Mini-dive: Mailbrew 🥽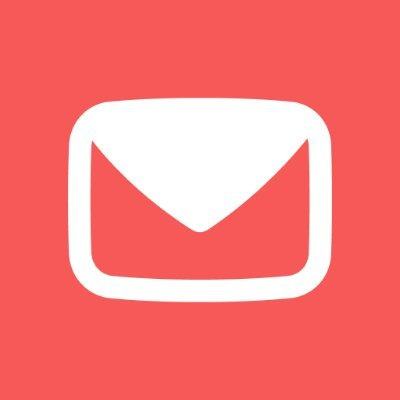 Just a few weeks ago, my mornings were completely different. I was spending too much time surfing Hacker News and Product Hunt for the best content. I was subscribed to tons of newsletters I couldn't keep track of. My inbox was a mess.
Enter: Mailbrew.
"Mailbrew is like a zen garden where you can mindfully enjoy articles from your favorite writers, tweets from the smartest people, videos from your favorite creators, delivered to you in a peaceful way. It's like good old RSS, but rebuilt and rethought for today's Internet landscape, and to help people develop their interests, follow their favorite topics on every platform, and consume information mindfully. With Mailbrew, we want to give users complete controls on what they want to read and when, reducing information overload and FOMO, which feeds and social networks usually create." - Fabrizio Rinaldi, Co-Founder at Mailbrew.
Now that I'm using Mailbrew, my mornings are much smoother. Instead of scrambling to multiple sites to quickly scan for the best content, I now get to easily see the things that are most important to me in a digest I've designed myself. I even have my own inbox within Mailbrew, so I can drain the flood of newsletters in my personal inbox and subscribe to them within Mailbrew instead.
I highly recommend Mailbrew. It's $10/month (after a two-week trial), but worth so much more to me 🙂
(Written by Roshan Chandna)
---
Podcasts 🎙
Turner Novak –– The Past, Present, and Future of Consumer Social Companies. Turner Novak (Partner at Gelt VC) and host Patrick O'Shaughnessy (CEO of O'Shaughnessy Asset Management) discuss the past, present, and future of consumer social companies, in particular ByteDance (Tik Tok). Some takeaways from the podcast include:

Having some concept of inviting your friends is great for consumer social apps (e.g. PinDuoDuo)

Tik Tok became huge because it reduces a lot of the friction that goes into both making and watching videos (think of YouTube as a comparison) and because it helps you grow a follower base rather than you having to do it yourself

Today, it's important to build for mobile (e.g. Snapchat versus Facebook, which was built for web)

20VC: Steve Blank. Steve Blank (pioneer of the lean startup movement) gives his thoughts on the startup ecosystem as a whole, what startups can do to survive COVID, and what responsibility companies like Facebook have in today's world. Main takeaways from the podcast include:

To be a good board member, you need to provide insights that the CEO is missing

If layoffs are necessary, a one-time staff cut is best. Doing layoffs in phases destroys company morale as people are always looking over their shoulder. You can always hire more people if you cut too many jobs.

Three things leadership can focus on to ensure startup success in today's markets:

The speed at which you can assess what's going on and what you think is going to happen.

The actions you take to get your company in shape based on #1.

The speed at which you execute those actions.
Books 📚 
Between the three of us being slammed with internships and Lukas traveling to Jackson Hole this past week, we have been bad with reading books over the past two weeks. Hopefully, we find some time to read good ones in the coming weeks! 
If you recently read any good books that you think we should include in the next Edition of What We've Been Following, let us know by jumping in our twitter thread:
Twitter 🐦
David Rogier's advice for early in your career. David is the founder & CEO of Masterclass. He is also a WashU alum :)
Articles, Newsletters, Blog Posts, Etc. 📝
Delian's Ramblings on OpenAI's new language model, GPT-3. GPT3 is OpenAI's new language model. In his recent Substack post, Delian breaks down what GPT-3 is, shares a few examples of GPT-3 in action (which he also shared on Twitter), and discusses one way to tell whether something is AI or human (which I [Michael] found pretty funny): "Remarkably, the easiest way to trip it up is to ask it somewhat nonsensical questions like 'how many schnoozles fit in a wambgut?' because statistically, most of the time the AI has seen a question like that on the internet, they are typically answered with a statement that is structured like '3 Xs fit in a Y', so it answers with '3 schnoozles fit in a wambgut', rather than a more appropriate answer which would be 'those are made-up objects' or 'I don't know'"

How Red Bull Makes Money. Red Bull is one of the most popular brands in the world — in 2019 they sold one can of beverage for almost every person on the planet — but ever wonder how they make money? This video from Athletic Interest goes in-depth on this question and more. Some main takeaways from the video include:

"If we don't create the market, it doesn't exist." - Dietrich Mateschitz, RedBull co-founder. Western investors were skeptical of investing in Red Bull because they didn't see a market. So, Mateschitz created the energy drink product category in Europe and the rest of the Western world.

Instead of story-telling, Red Bull does story performing: instead of looking for stories to be associated with, they create their own stories (e.g. Felix Baungartner's jump from space).

Redbull's investments in sports teams and media production are not only marketing activities, but an attempt to diversify and create additional value chains next to the can business. (Sports as a business?)

The Value of a Velvet Rope: Effects of Hype and Exclusivity on Launch Strategies by Gaby Goldberg and Jordan Odinsky. The Takeoff Contributor Gaby Goldberg and early The Takeoff interview guest Jordan Ordinsky (Edition # 3) put together a great post on building hype and exclusivity around launches… There's a new playbook for consumer and enterprise businesses alike on how to execute a successful launch. This piece analyzes some of the most viral, successful launches in recent months and dissects the different strategies used. It covers five main strategies: TestFlight, the Waitlist, the "Blue Check" Influencer Phenomenon, Building in Public, and Moneybags. Main takeaways:

The launch isn't everything: the hype cycle of exclusivity surrounding product launches only works when the shipping cycle is in sync.

Viral product launches don't just happen by accident. It's the combination of exclusivity + platform that can skyrocket a concept from zero to hero with the right approach.
Other Things… 💡
Harry Stebbings launches micro VC. The future 'goat' just announced the launch of his $8.3M micro VC, which will invest in US startups alongside Tier 1 VCs. Harry is also a Partner at Stride, a London-based seed firm, having invested in companies such as PillPack, Collective Benefits, Unibuddy, and Pando, among others. Not to mention, Harry is the Founder of The Twenty Minute VC, our collective favorite podcast. Oh, and I almost forgot… he's 24! Needless to say, Harry is already onto big things and we at The Takeoff are super excited for what's ahead for him.

Gap year for Startups? Many of you are probably wondering if it is worth it to take online classes or whatever is going to happen in the fall given the massive tuition universities charge. Contrary Capital, a venture capital firm focused on investing in university entrepreneurs, having backed companies like Doordash and Rubrik, is offering an enticing $100k for you to take a gap year and start a company. You can apply, here. I never thought that university tuitions were worth their value and now with all that has changed in our world, this is becoming ever more apparent. That being said, it is a very difficult decision to not graduate with all your friends and go against the status quo. I also believe the decision is very much grade and school dependent. No matter what, universities will do whatever they can to take our money!

Cool COVID-19 resource: Getro.org. As a result of COVID, some 70,000 people have been laid off by tech companies. Getro.org aims to help people connect with tech companies that are still hiring. The Getro.org talent network and talent newsletter are accessed and read by hundreds of hiring managers each week. Their platform currently has over 6,500 job openings at 600+ companies, including the likes of Netflix, Asana, Datadog, Peloton, N26, and a number of other top companies.
---
That's all for today's edition of What We've Been Following!
Thanks for being a part of The Takeoff fam! Help us grow and expand our impact by sharing The Takeoff.
We have some amazing interviews lined up to be released in the coming weeks!
---

If you find The Takeoff valuable, share it with friends, or subscribe 👇 if you aren't already.