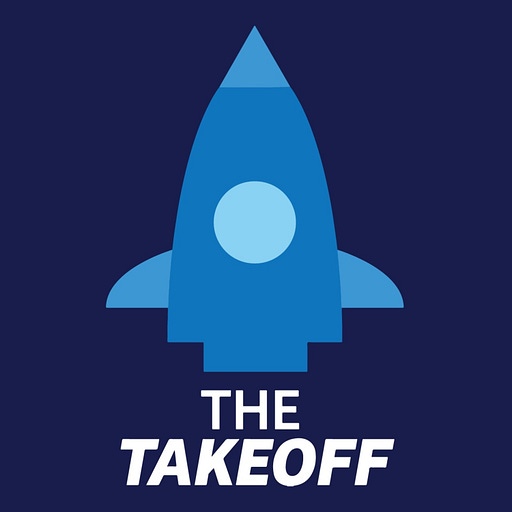 Feb 8, 2021 • 28M
Dave Fano (Co-founder & CEO of Teal)
Inspiring the next generation of startup and tech leaders through: 1. Interviews with leading founders, operators, and investors. 2. Curated content. 3. Industry deep-dives. 4. And, more. Subscribe to our Substack newsletter https://thetakeoff.substack.com/ and find us on Twitter @_TheTakeoff.
Listen to the episode on:
---
---
Hey everyone,
Michael here 👋. Welcome back to a new Edition of The Takeoff Podcast. Today's episode guest is Dave Fano, Co-founder & CEO of Teal.
Teal is "an online community and digital platform that enables professionals working in the tech industry to grow their careers with confidence." Today, the Teal community has over 3,000 individuals from leading tech companies such as Peloton, Facebook, Asana, and many more. Teal has raised over $5M to date from investors including Flybridge, Lerer Hippeau, Aleph, Alpaca, and Oceans (thanks for the intro, Joshua Rahn!).
If you are currently looking for a job / internship, I highly recommend heading over to https://www.tealhq.com/ and at least adding the Teal Job Tracker Chrome Extension to your browser (it's free!).
Prior to founding Teal, Dave spent almost 4 years at WeWork, where he held positions including Chief Product Officer and Chief Growth Officer (keep in mind, this was peak hyper-growth at WeWork). Before WeWork, Dave was Partner & Managing Director at CASE Design, an Adjunct Professor at Columbia University, and CEO of WHObyYOU.
---
---
In today's episode, Dave and I dive into:
How Teal helps people take control of their careers.

What it was like in the earliest days of Teal.

Being obsessed with the problem you're solving.

Building a "Peloton for your career."

The importance of having a growth mindset.

Mayor Francis Suarez and the future of the Miami tech scene.
Item's mentioned in the episode:
That's all from me. I hope you enjoy the episode! You can find me on Twitter @mspiro3.
— Michael