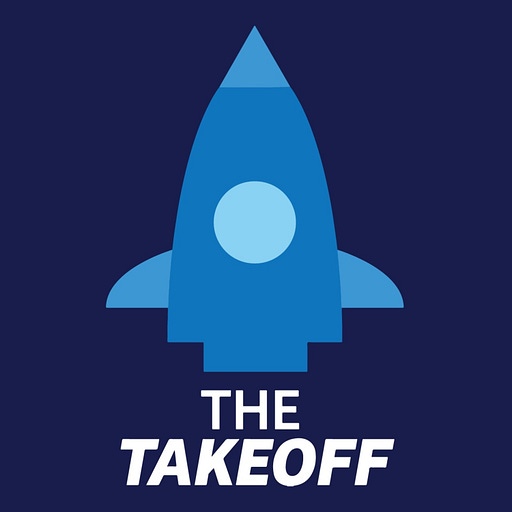 Sep 16, 2021 • 29M
Eric Gastfriend (CEO and Co-Founder at DynamiCare Health)
Inspiring the next generation of startup and tech leaders through: 1. Interviews with leading founders, operators, and investors. 2. Curated content. 3. Industry deep-dives. 4. And, more. Subscribe to our Substack newsletter https://thetakeoff.substack.com/ and find us on Twitter @_TheTakeoff.
Hi everyone,
I hope you enjoyed Michael's most recent piece on B2B payments as a multi-trillion opportunity as well as his article on WashU's recent influence in the tech world. I second this notion and encourage students who are thinking about it to learn by doing and jump into their passion.
Listen: Anchor | Spotify | Apple Podcasts | Google Podcasts
Today, we're learning about addiction care and Eric Gastfriend, who after graduating from Brown, working in startups and gaming, and attending Harvard for his MBA, founded DynamiCare with his father John Gastfriend. DynamiCare provides addiction treatment based on evidence-based practice, where patients are held accountable through breathalyzers, saliva swabs, and peer-to-peer coach who has recovered from addiction themselves. Among other topics we discuss:
The founding story of DynamiCare

How DynamiCare measures outcomes

How peer to peer coaches help patients

The different channels of Dyanmicare

Lessons learned about the US healthcare system
---
In a new feature to the newsletter, I'm adding a short blog post on a topic that was brought to my attention on Twitter. Providing care across state borders has always been a barrier to providing quality care, and PSYPACT is looking to remove that barrier.
PSYPACT is an interstate compact that facilitates the practice of psychology using telepsychology and/or temporary in-person psychological practice.

The therapist must be giving therapy from a state that has enacted PSYPACT to a patient that is in a state that has enacted PSYPACT.

Psychologists can practice via two methods

Telepsychology: Psychologists obtain an Authority to Practice Interjurisdictional Telepsychology from the PSYPACT Commission, which requires an active ASPPB E.Passport, which costs $440 upfront and has an annual renewal fee of $100. 

Temporary Practice: Psychologists obtain a Temporary Authorization to Practice from the PSYPACT Commission, which requires an active ASPPB IPC, which costs $240 upfront and an annual renewal fee of $50. 

Participating states

Enacted: Arizona, Colorado, Delaware, Georgia, Illinois, Nebraska, Missouri, New Hampshire, Nevada, Oklahoma, Pennsylvania, Texas, Utah Virginia, North Carolina

Enacted, not yet effective: Kanas (effective January 1, 2022), Maine (effective October 18, 2021)

Enacted, under further review: Arkansas (effective March 1, 2022), West Virginia (effective July 6, 2021)
Sources: Fact Sheet about PSYPACT, What's New with PSYPACT
---
Subscribe & Listen: Anchor | Spotify | Apple Podcasts | Google Podcasts