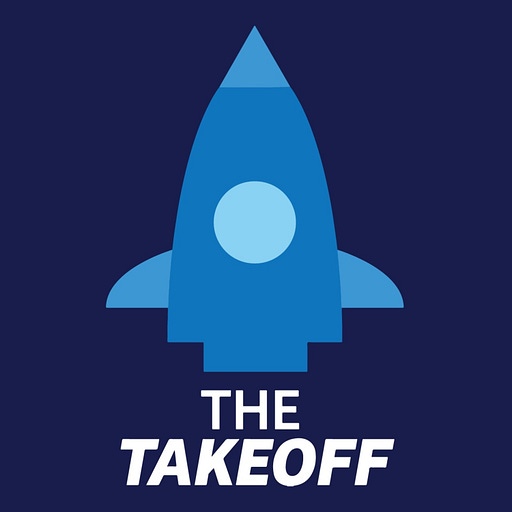 Jul 21, 2021 • 52M
Robert Bent (Co-Founder & CEO of Inward Breathwork)
Inspiring the next generation of startup and tech leaders through: 1. Interviews with leading founders, operators, and investors. 2. Curated content. 3. Industry deep-dives. 4. And, more. Subscribe to our Substack newsletter https://thetakeoff.substack.com/ and find us on Twitter @_TheTakeoff.
Hi everyone,
We're back. Michael and I recently graduated and have spent the month celebrating and traveling, hence the long break in posts. Although we will not be posting with the same regularity and Michael won't be posting at all (he's building something new!), there will be plenty of content to consume from Roshan, myself, and a few new contributors on the team.
Today, I'm excited to release an interview with Robert Bent, co-founder and CEO of Inward Breathwork. Before Inward, Robert was the founder of two tech companies in Roamly and INVI Energy and an employee at Ethereum. Based in Toronto, Robert has a sauna and cold bath in his backyard/garage creating a growing community that replaces drugs and alcohol with healthy connections. As this community came to a halt during COVID-19, Robbie turned to an online platform providing breathwork classes.
🎧 — Anchor | Spotify | Apple Podcasts | Google Podcasts
In this episode, we chat about:
Robert's prior experience founding a company and at Ethereum

Robert's prior experience with drug addiction

How to be motivated by your intrinsic value of success

What is Inward Breathwork?

What is a dark retreat?