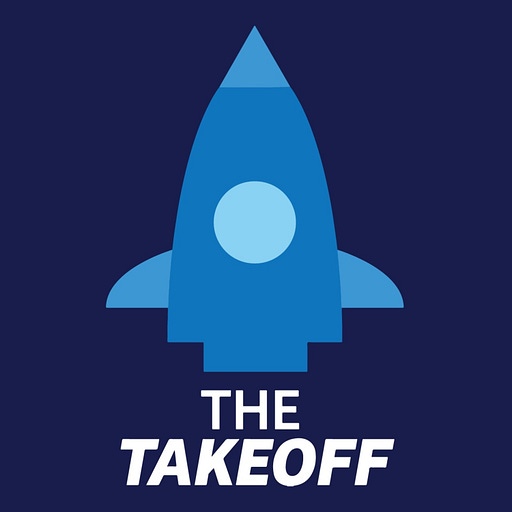 Jul 30, 2021 • 35M
Jack Swain (Head of Operations at Mindbloom)
Inspiring the next generation of startup and tech leaders through: 1. Interviews with leading founders, operators, and investors. 2. Curated content. 3. Industry deep-dives. 4. And, more. Subscribe to our Substack newsletter https://thetakeoff.substack.com/ and find us on Twitter @_TheTakeoff.
Hi everyone,
Happy Friday! Before I get into it, I'm going to do something a little different here and provide a few resources that I found interesting from the past few weeks.
---
Now to the interview…
Listen: Anchor | Spotify | Apple Podcasts | Google Podcasts
We got another behavioral health interview here where I speak to Jack Swain, Head of Clinical Operations for Mindbloom. Mindbloom's mission is to transform lives to transform the world, and it does so by helping people reach their full potential through science-backed, clinician-prescribed ketamine therapy for anxiety and depression. Mindbloom's fully-guided virtual treatment makes it an affordable, accessible, and convenient solution for the millions in the U.S. who seek continued growth in all areas of their lives.
Prior to Mindbloom, Jack led strategy and operations projects for the nation's largest health systems as a Manager at The Chartis Group. He formerly worked in technology consulting at Accenture and received his MBA from Dartmouth's Tuck School Business.
As Mindbloom's first employee, Jack worked side-by-side with their Medical Director to develop clinical protocols, launch in-person and telemedicine care models, and build an exceptional team of psychedelic medicine providers.
I'm thrilled to release this interview as it is one of my personal favorites. Not only is Mindbloom's mission one to admire, but also their culture follows that mission in a way that makes them destined for long-term success.
What we chat about…
What a typical Ketamine session at Mindbloom looks like.

How Mindbloom tracks outcomes in its therapy.

Mindbloom's newest outcomes study which is tracking hundreds of patients

Building a company with your best friend

The benefits of remote work

What kind of people this industry needs
Here's a YouTube video that gives you some more information on Mindbloom:
- Lukas (@lukassteinbock)
---
Website: The Takeoff site

Subscribe & Listen: Anchor | Spotify | Apple Podcasts | Google Podcasts