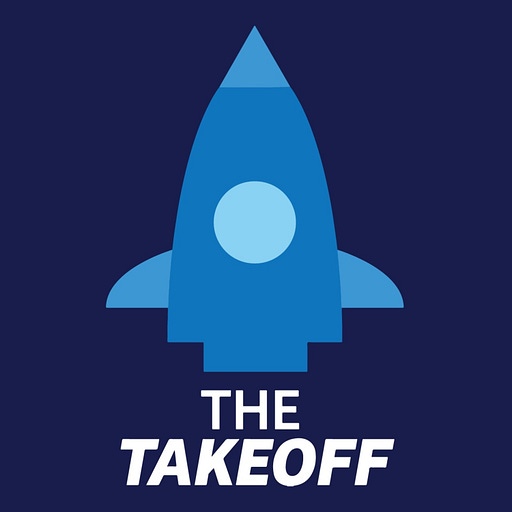 Feb 13, 2021 • 26M
Sara Mauskopf (Co-founder & CEO of Winnie)
Inspiring the next generation of startup and tech leaders through: 1. Interviews with leading founders, operators, and investors. 2. Curated content. 3. Industry deep-dives. 4. And, more. Subscribe to our Substack newsletter https://thetakeoff.substack.com/ and find us on Twitter @_TheTakeoff.
(Quick note: sorry if this episode already hit your inbox on Saturday! We ran into a bit of an issue scheduling the post on Substack 😁)
Listen to the episode on:
---
Hey everyone 👋,
Psyched to bring you our newest podcast episode with Sara Mauskopf of Winnie. I hope you enjoy the episode.
— Michael
---
---
Sara Mauskopf (@sm) is co-founder & CEO of Winnie, the leading marketplace for child care. To date, Winnie has raised over $15M from investors including Rethink Impact, Reach Capital, Afore Capital, Homebrew, and Ludlow Ventures, among others.
Prior to founding Winnie, Sara was Director of Product at Postmates. Before that, she spent a number of years at Google, YouTube, and Twitter.
In this episode, you will learn about:
What Winnie is and the company's mission.

How Winnie approaches content moderation on its platform.

PM v. CEO.

Hiring great talent.

Advice for aspiring female founders and why female founders often have more sustainable businesses.

Joining a big company v. a small company.

The importance of relationships.

Advice for aspiring founders
If you want to learn more about Winnie, head over to https://winnie.com/ and follow their journey on Twitter @winnie. Likewise, you can find Sara on Twitter @sm.
Be sure to head over to https://thetakeoff.substack.com/ and subscribe with your email to have all future content sent directly to your inbox.
That's all from me. I hope you enjoy the episode!
— Michael (@mspiro3)