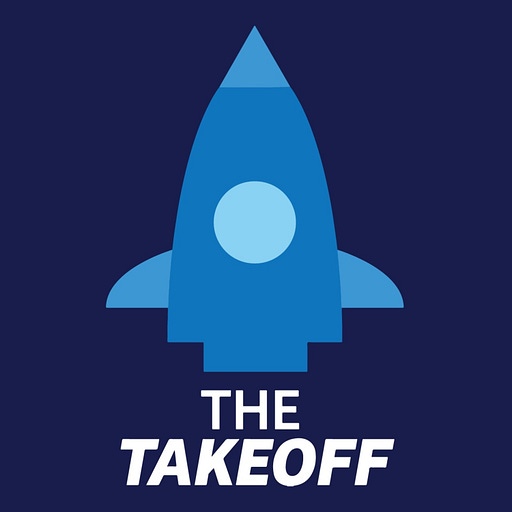 Dec 28, 2020 • 20M
Job van der Voort (Founder & CEO at Remote)
Inspiring the next generation of startup and tech leaders through: 1. Interviews with leading founders, operators, and investors. 2. Curated content. 3. Industry deep-dives. 4. And, more. Subscribe to our Substack newsletter https://thetakeoff.substack.com/ and find us on Twitter @_TheTakeoff.
Find the episode on:
Substack (you're already here!)
---
---
Happy Monday and, more importantly, Happy Holidays!!
This is our last post of 2020. A whirlwind of a year's it has been! I hope everyone is enjoying some much, much needed time off with friends and family. I'm super excited to release our newest podcast episode with Job van der Voort. If you find 20-minutes of free time over the next couple of days, I highly, highly recommend giving the episode a listen. It's a masterclass on the future of remote work and distributed teams.
This was easily one of my favorite episodes to date!
(I actually got in touch with Job by DM'ing him on Twitter after Remote announced its Series A from Index. The Power of Cold Outreach!)
---
---
Job (@jobvo) is the Founder and CEO of Remote, the global HR solution for distributed teams, helping businesses manage international payroll, benefits, taxes, and compliance. Remote recently raised a $35M Series A led by Index Ventures, with participation from Sequoia, Aaron Levie (Box), Zach Weinberg (Operator Partners), and Kevin and Julia Hartz (Eventbrite). Two Sigma Ventures, General Catalyst, and Liquid2 Ventures are also early investors in the company.
In today's episode, Job and I discuss:
What exactly Remote is and the business's mission.

The future of distributed teams and remote work.

What growth has looked like at Remote, and how COVID has impacted the business.

How Job has implemented GitLab's idea of Transparency at Remote.

How Remote differentiates from competition, and how the business can maintain this differentiation over time.

What it was like raising capital amidst COVID.

Advice for aspiring founders.

The future of Silicon Valley as distributed workforces grow.

His podcast hoarding nature (& his favorite podcasts).
Item's mentioned in the episode:
That's all from me, and I hope you all enjoy the listen :)
— Michael
---
You can find us on Twitter @_TheTakeoff.
Interview by Michael Spiro (Founder at The Takeoff. Senior at Washington University in St. Louis. JMI Equity, Equal Ventures, Ground Up Ventures, Intello).
I'm on Twitter @mspiro3 👋 (direct any thoughts / comments / questions to my DMs)
---
If you find The Takeoff valuable, share it with friends, or subscribe 👇 if you aren't already.