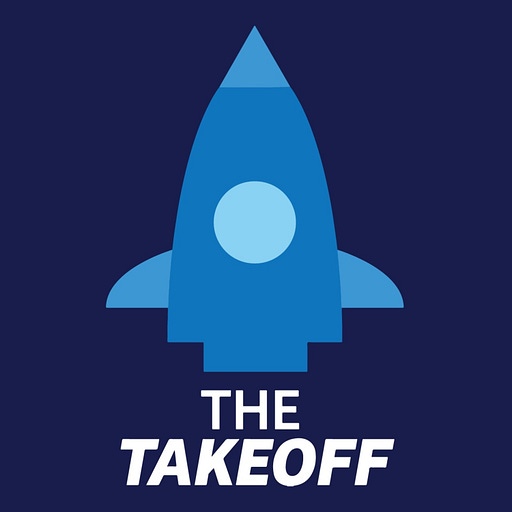 Dec 21, 2020 • 27M
Joshua Rahn (Co-founder & Managing Director at Oceans)
Inspiring the next generation of startup and tech leaders through: 1. Interviews with leading founders, operators, and investors. 2. Curated content. 3. Industry deep-dives. 4. And, more. Subscribe to our Substack newsletter https://thetakeoff.substack.com/ and find us on Twitter @_TheTakeoff.
Find the episode on:
Substack (you're already here!)
---
Happy Monday everyone!
I'm psyched to release the newest episode of The Takeoff Podcast with Joshua Rahn (Co-founder & Managing Partner at Oceans). Oceans is a new, NYC-based early-stage venture fund working to help build the next trillion-dollar businesses. Oceans recently announced the close of Fund I, an $11M fund designed to make this mission a reality. Early investments include Famer, Mealco, Uppercampus, Teal, and Tembo Health, among others.
Prior to founding Oceans, Josh spent 9 years at Facebook, where he helped grow their NYC office. Josh also had two successful exits as a founder before joining Facebook. He is a WashU alum!
In the episode, Josh and I discuss:
His new venture firm Oceans and the firm's mission

Oceans' focus areas

How Oceans differentiates from other VCs

What is was like raising Fund I during COVID

Why $11m for Fund I made sense, and why Josh and the other partners' friends, peers, and former coworkers thought they were crazy for launching an $11M fund: "Raise a $200M fund."

Finding product-market fit as a fund

How to get more recent grads to join startups or start companies of their own

& much more.
I had a ton of fun recording this episode. It's not every day that I find a native New Yorker who went to WashU and works in the venture capital space.
I hope you all enjoy the listen! And, Happy Holidays!
— Michael
(Huge shoutout to the legend Lungile Tshuma for the intro!)
---
You can find us on Twitter @_TheTakeoff.
Interview by Michael Spiro (Founder at The Takeoff. Senior at Washington University in St. Louis. JMI Equity, Equal Ventures, Ground Up Ventures, Intello).
I'm on Twitter @mspiro3 👋 (direct any thoughts / comments / questions to my DMs)
---
If you find The Takeoff valuable, share it with friends, or subscribe 👇 if you aren't already.