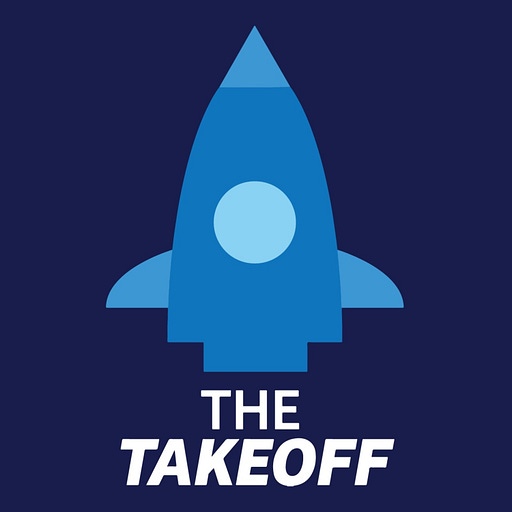 Jan 11, 2021 • 25M
Eric Glyman (Co-founder & CEO at Ramp)
Inspiring the next generation of startup and tech leaders through: 1. Interviews with leading founders, operators, and investors. 2. Curated content. 3. Industry deep-dives. 4. And, more. Subscribe to our Substack newsletter https://thetakeoff.substack.com/ and find us on Twitter @_TheTakeoff.
Hey everyone! Michael here 👋. Excited to share with you our newest podcast episode with Eric Glyman (Co-founder and CEO at Ramp). I've had a blast getting to know Eric over the past few months and hope you all enjoy learning from him. He's building an absolute 🚀 with Ramp.
You can find more information about Eric and Ramp below, as well as links to find the episode on platforms other than Substack. Reach out if you have any questions or want to chat :)
Find the episode on:
Substack (you're already here!)
---
---
Eric Glyman (@eglyman) is Co-founder & CEO at Ramp, the spend management platform and corporate card that helps businesses automate accounting and lower costs. Ramp has raised over $55M in funding to date from notable investors including D1 Capital, Coatue, and Founders Fund.
Prior to founding Ramp, Eric was Co-Founder & CEO at Paribus. With Paribus, Eric went through Y Combinator and later sold the business to Capital One. 
In the episode, Eric joins The Takeoff's Michael Spiro to discuss:
What Ramp is and how it differentiates from other corporate cards, particularly why it wouldn't make sense for traditional corporate cards to incentivize customers to spend less.

His experience building Paribus, going through YC, and selling the business.

The importance of listening to customers and being customer-centric.

The future of Silicon Valley.

And, much more.

Items mentioned in the episode:
In case you missed it, here's a bit of our recent stuff:
---
---
You can find us on Twitter @_TheTakeoff.
Interview by Michael Spiro (Founder at The Takeoff. Senior at Washington University in St. Louis. JMI Equity, Equal Ventures, Ground Up Ventures, Intello).
I'm on Twitter @mspiro3 👋 (direct any thoughts / comments / questions to my DMs)
---
If you find The Takeoff valuable, share it with friends, or subscribe 👇 if you aren't already.